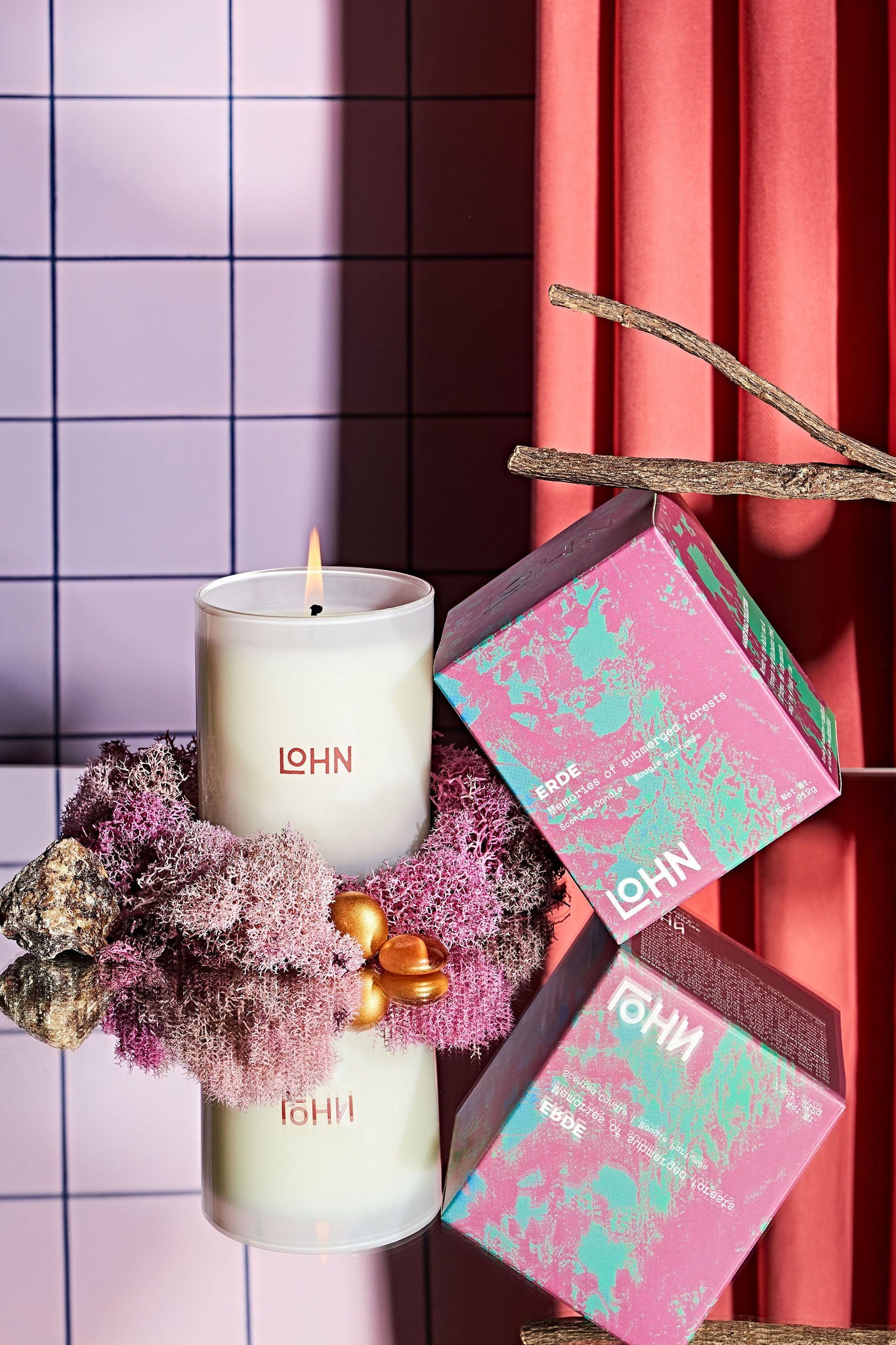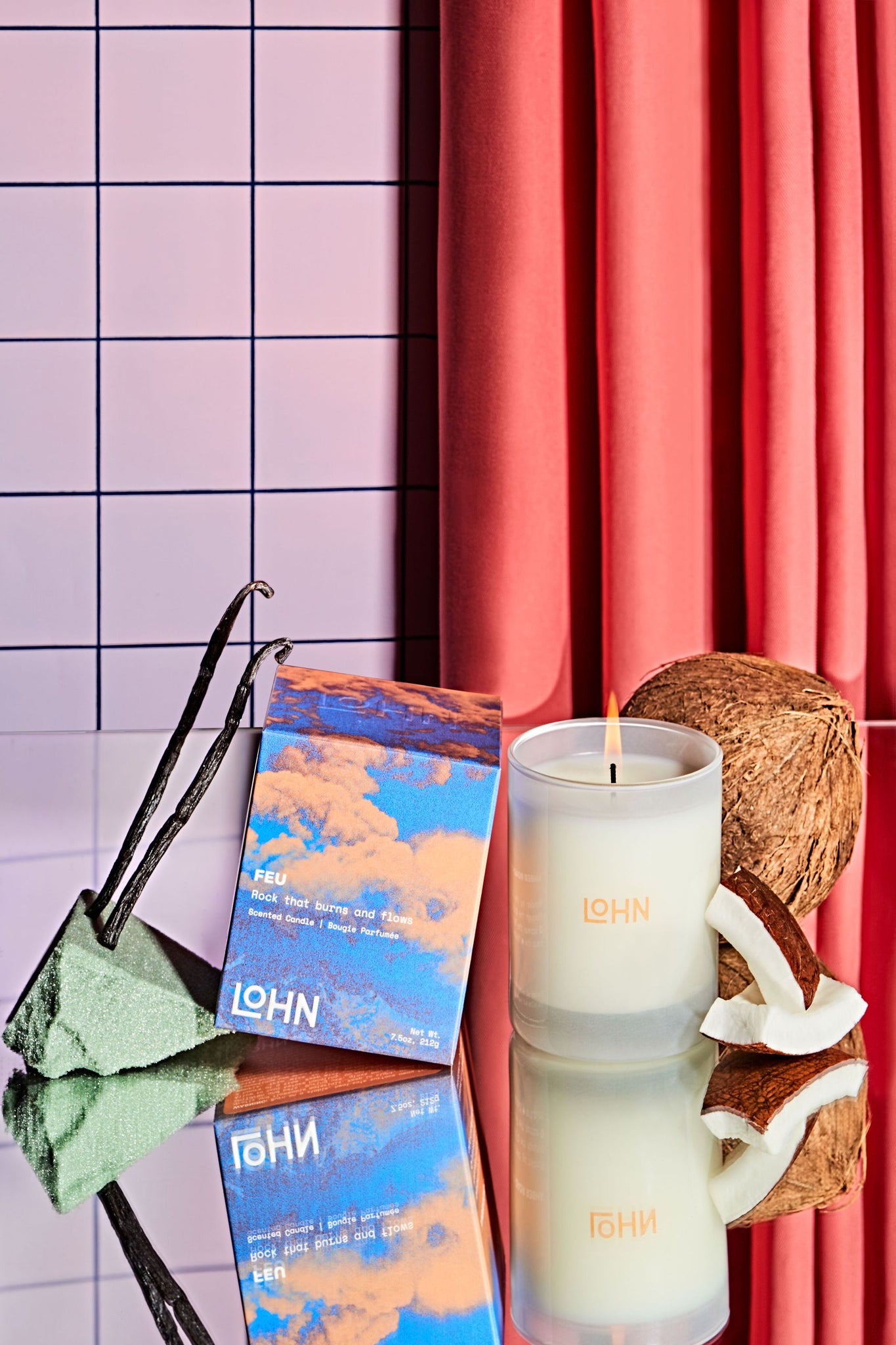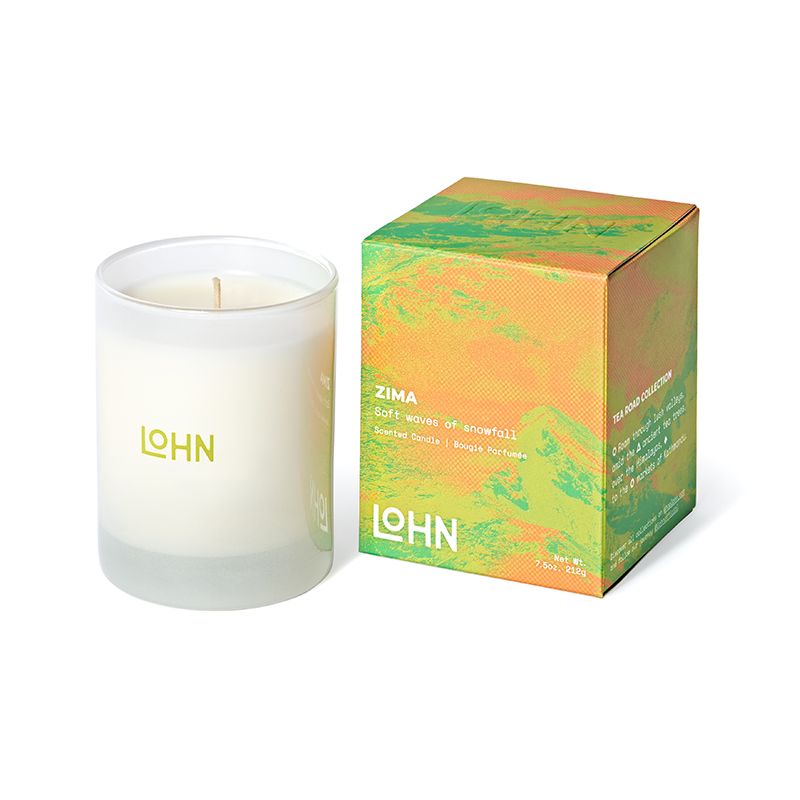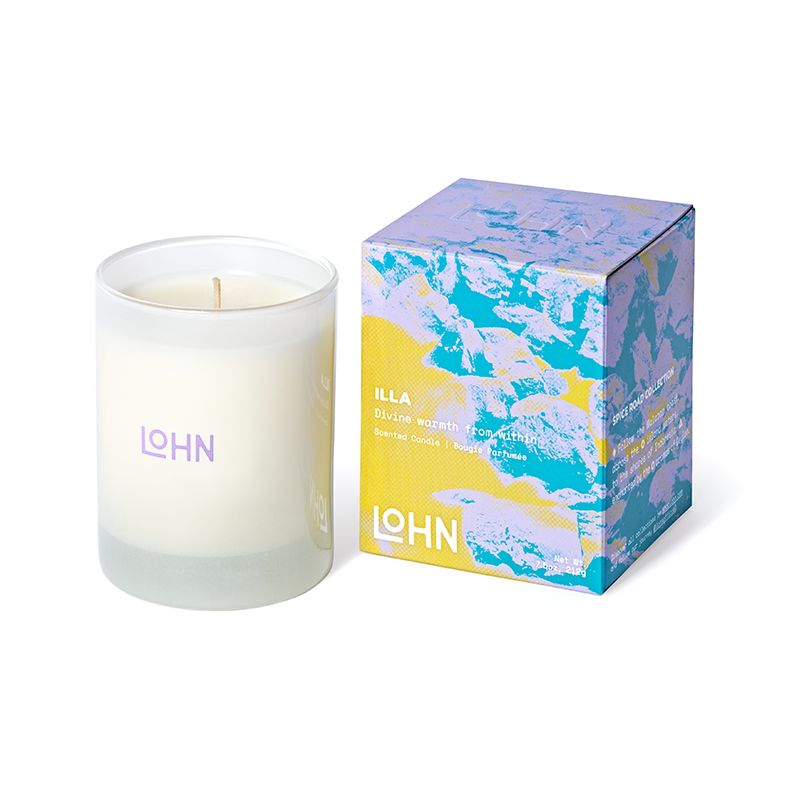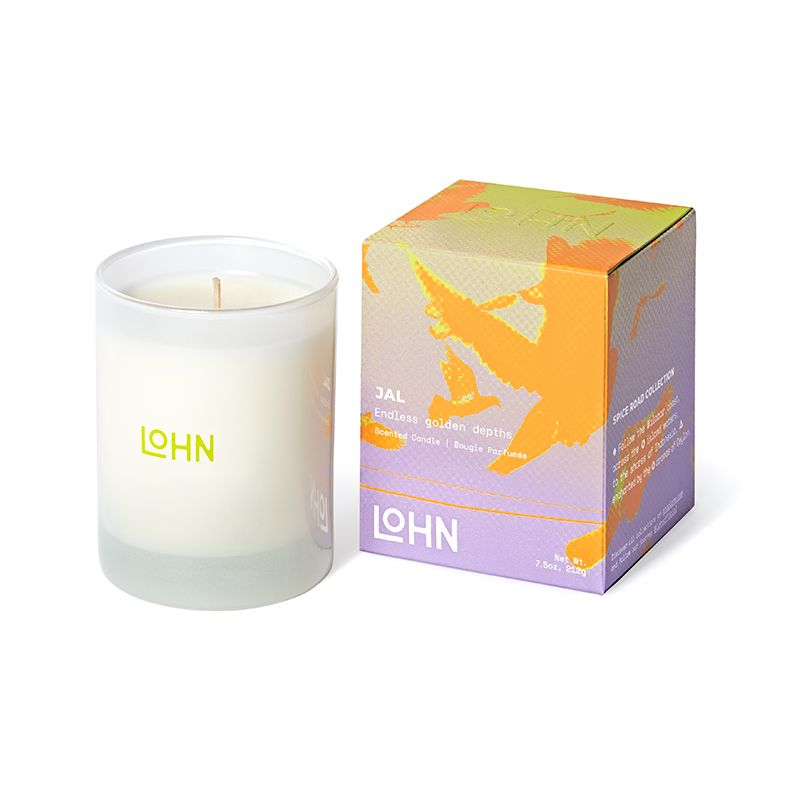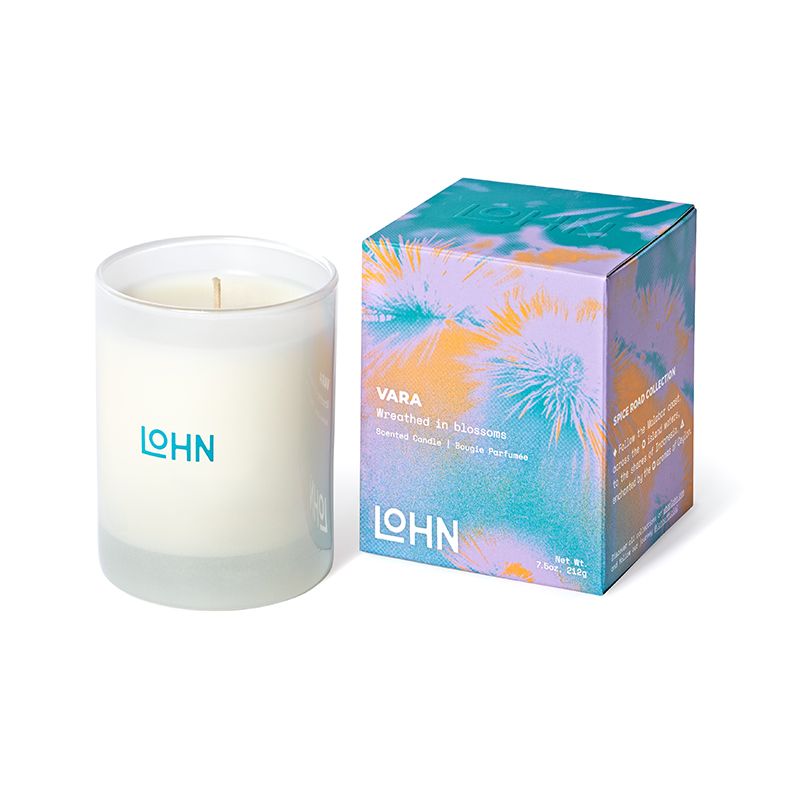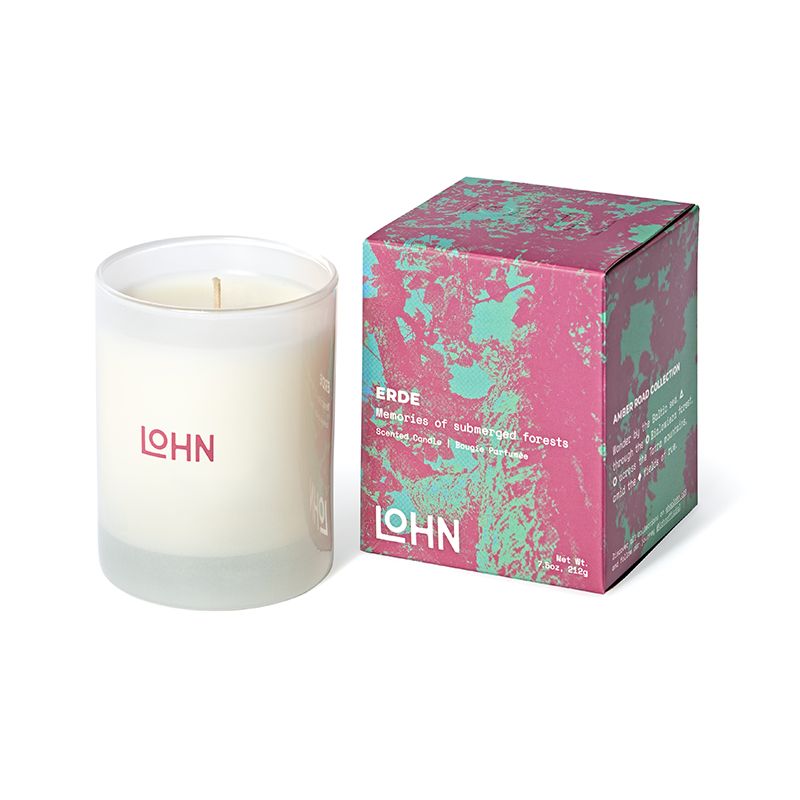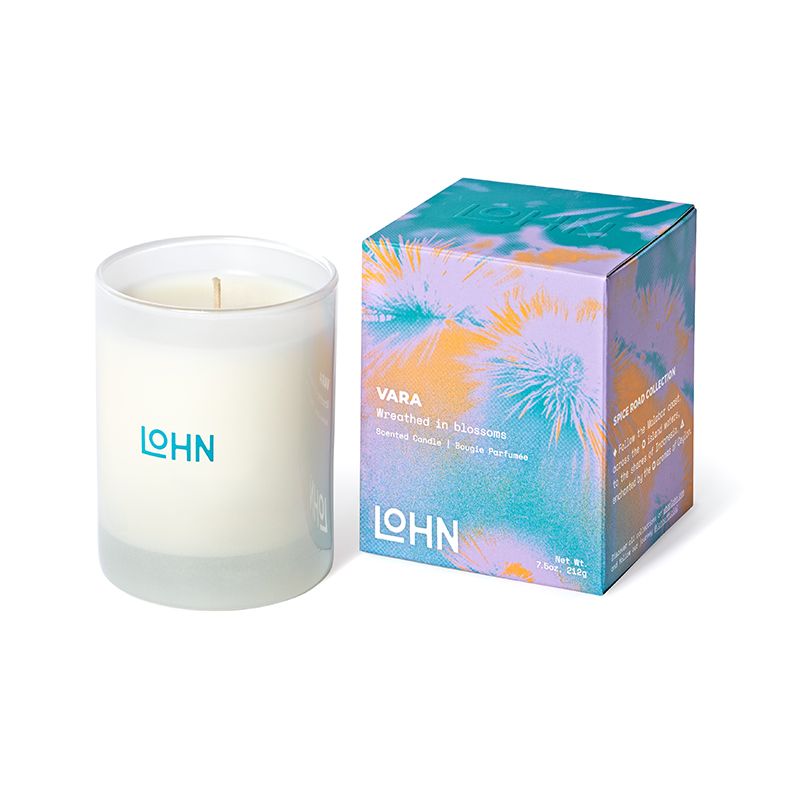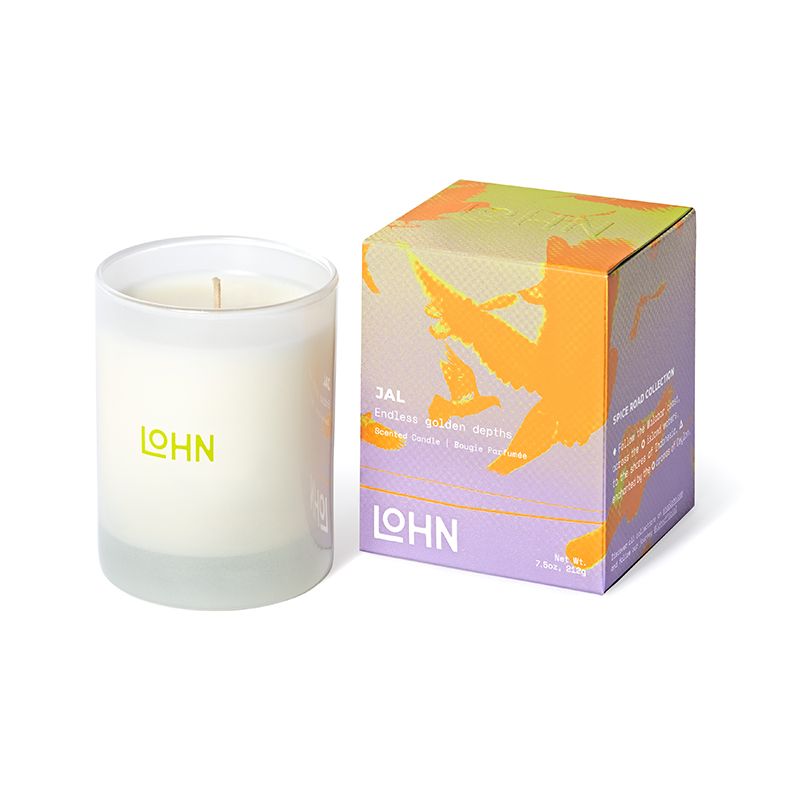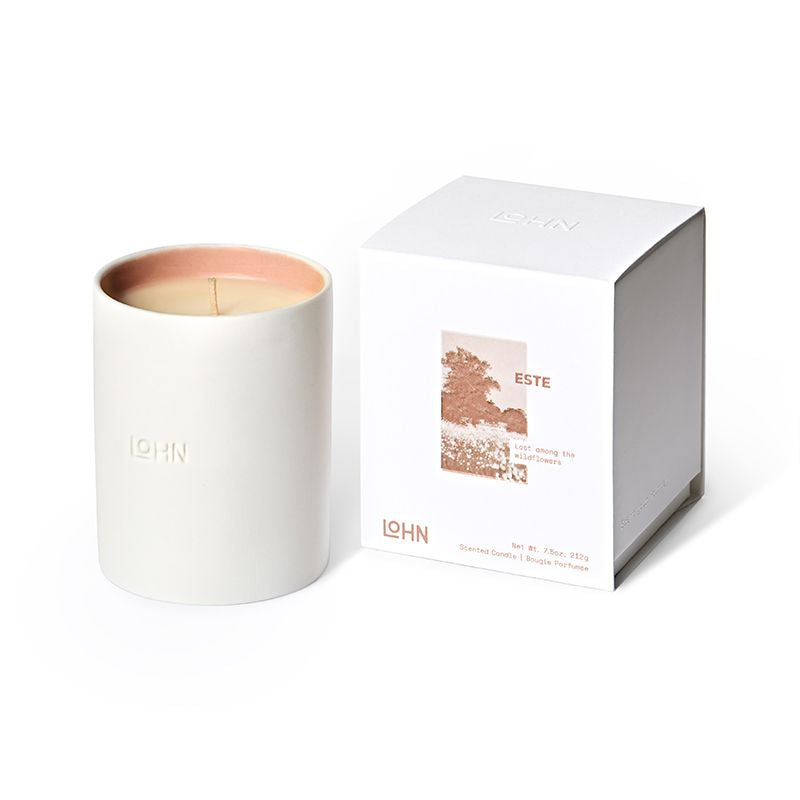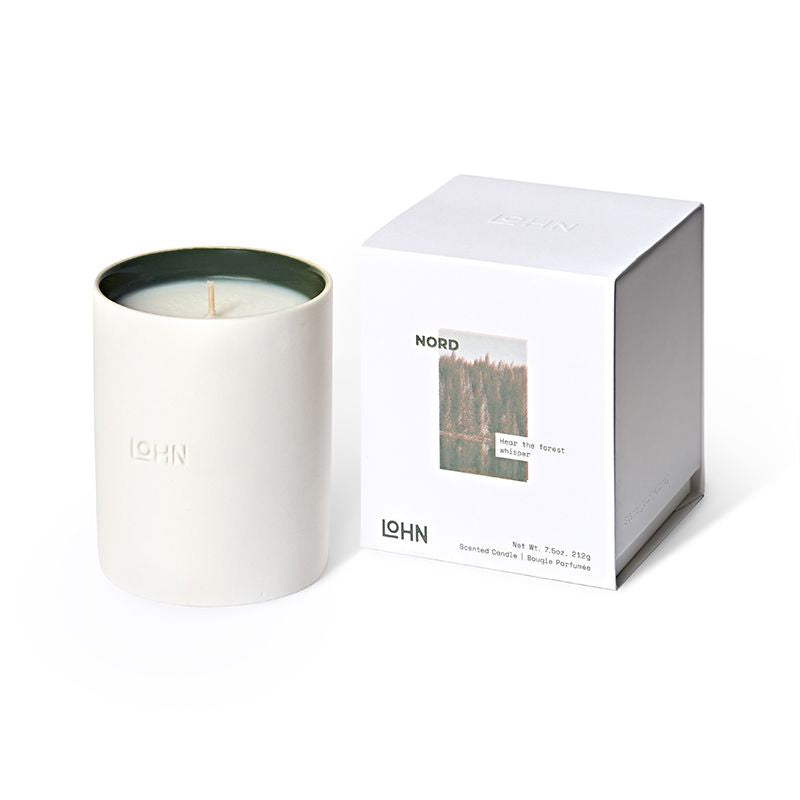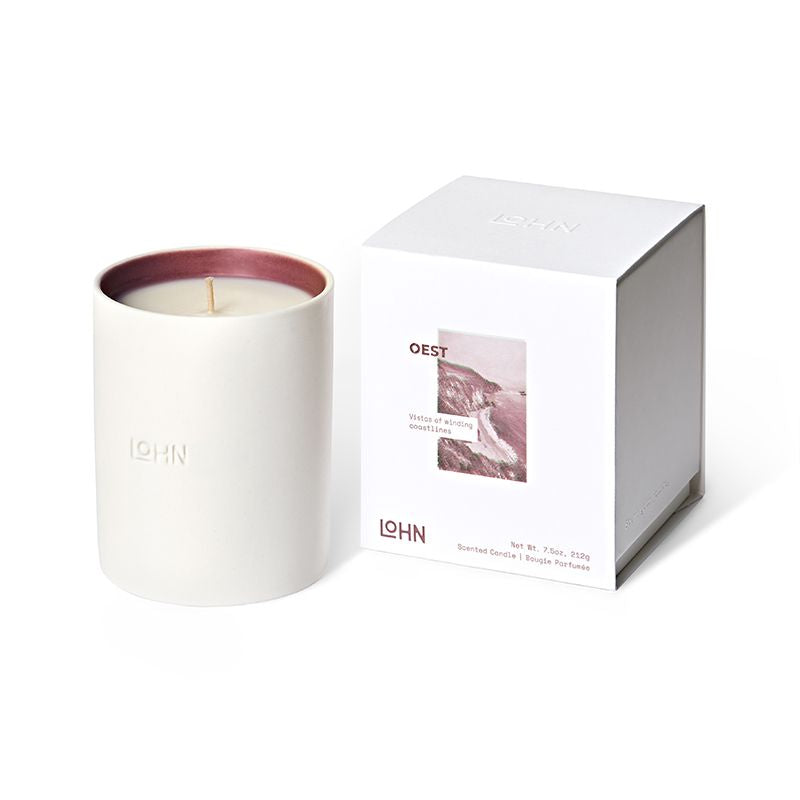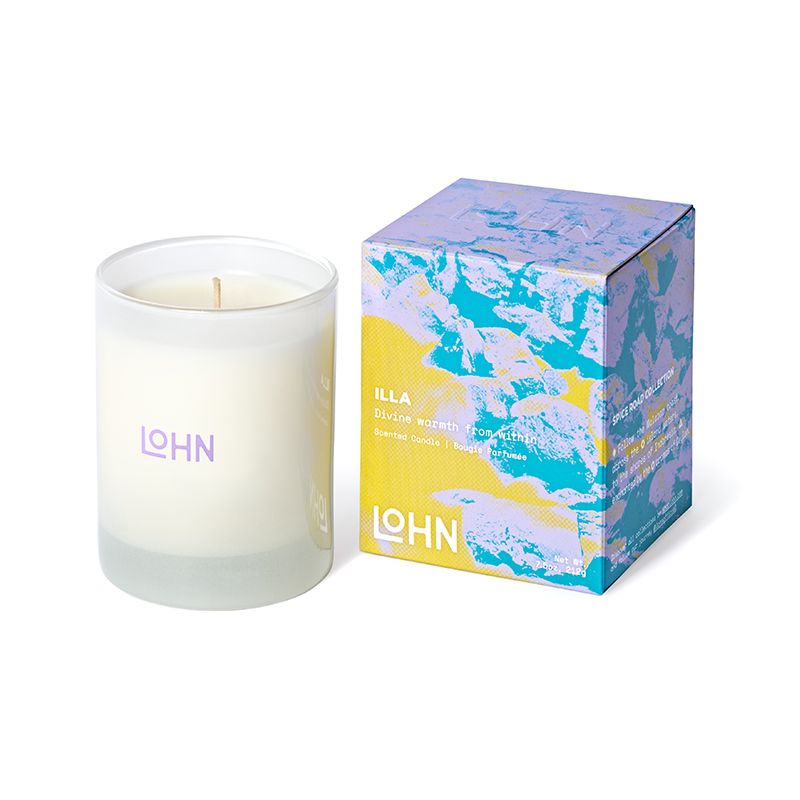 LOHN Candles - Core Collection
Details
LOHN Estonian, meaning scent. LOHN Story In the ancient world, trade routes developed in part around the pursuit of perfume ingredients and materials like amber, tea and spices. Taking inspiration from these ancient roads, LOHN creates scents designed...
Read more
LOHN
Estonian, meaning scent.
LOHN Story
In the ancient world, trade routes developed in part around the pursuit of perfume ingredients and materials like amber, tea and spices. Taking inspiration from these ancient roads, LOHN creates scents designed to evoke a time, a place, a journey. 
LOHN Products & Quality
Every LOHN product is handmade by their small team of makers in a 2,000 square foot studio located just outside of Toronto, Ontario.
Made in small batches, LOHN Core Collection candles are scented with a blend of essential oils, natural and synthetic fragrances. LOHN Forage Collection candles and diffuser blends are made with 100% essential oils.
LOHN's blend of organic coconut and soy wax allows their candles to burn clean and slow, fill your space with scent, and solidify with a smooth finish.
Every candle is made with a cotton wick, hand poured into a printed glass or stamped ceramic, and packaged beautifully with recyclable materials. Every product is vegan, cruelty-free, paraben-free and phthalate-free.
LOHN 7.5 oz candles have a burn time of 50 hours and 3.0 candles have a burn time of 20 hours.
* available online only
LOHN Collections
Core Collection
Amber Road
In ancient times, glowing amber was washed ashore by the Baltic Sea. Gathered by mesmerized beachcombers, it travelled through the Bialowieza Forest, across the Tatra Mountains, and over fields of Lithuanian rue. 
This collection is inspired by the stops along that historic route, with each candle in the collection featuring base notes of warm woodsy amber.
Tea Road
Centuries ago, tea leaves and spices were harvested by hand in Yunnan Province, then carried on horseback across lush valleys and up through the Himalayas to be traded in the markets of Kathmandu.
This collection pays homage to the legendary Tea Horse Road, with each candle capturing a different variety of tea.
 

Spice Road
A winding route once travelled on horse and camelback, this Spice Road saw fragrant colourful spices and aromatics travel from Indonesia to Europe by way of India, Africa, and The Middle East.
Candle Care & Safety
Burn on a stable, heat-safe surface away from drafts and flammable materials. Keep in sight, away from children and pets. During use, glass may become warm. Allow to cool before handling. Do not burn for more than 3 hours at a time. Keep wick centered and wax free of debris. Trim wick to ¼" before each lighting. Discontinue use when ¼" of wax remains. 
Want to reuse your candle glass? Wipe out the remaining wax, use a spoon to pry out the wick base, and wash it out with soap and water.
Candle Scents
 Amber Road
ERDE - Amber & Vetiver
Smells like a lush forest at dusk. Subtle notes of woodsy cedar and spicy-sweet nutmeg mingle with the dark ripeness of fresh figs and earthy-fresh vetiver. Golden amber adds a grounding element.
FEU - Cardamom & Coconut
Smells like morning outside the village bakery. Spicy cardamom pairs with cozy vanilla to create a coconut-like creaminess. Hints of tobacco add a fireside warmth, supported by toasty amber.
Tea Road
ZIMA - Bergamot & Black Tea
Smells like the first snowfall in the mountains. Brings to mind cozying up with a cup of spicy black tea on a winter's night. This warming blend begins with citrusy bergamot, softened with aromatic black tea, with an added spiciness from clove. A kick of spicy black pepper to finish, sweetened with soft vanilla.
Spice Road
ILLA - Cinnamon & Clove
Smells like tea time in Kolkata. A restful scent inspired by chai blends. Warming cardamom, earthy cinnamon, and spicy clove blended with a touch of tangy ginger for freshness and a hint of star anise for an undercurrent of licorice.
JAL - Saffron & Vanilla
Smells like where warm golden sand meets the cool, inky sea. Vanilla's golden warmth meets the spicy tang of cloves, surrounded by saffron's mellow earthiness. Elemi's incense draws out vanilla's woody undertones, creating a sensual, bourbon-like intensity.
VARA - Geranium & Tobacco
Smells like a bustling bazaar overflowing with scents and sounds, where fragrant mountains of spice rise beside draping garlands of brilliant blooms. An earthy floral blend where geranium's sunny brightness meets tobacco's smoky mystery. Notes of cedarwood and pink pepper are lifted by mandarin's citrus, while patchouli adds a grounded earthiness.